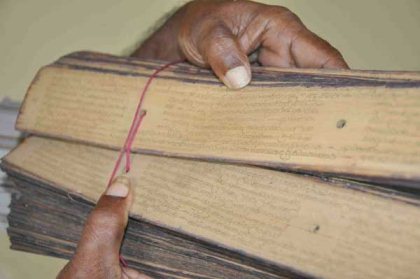 Department of Desheeya Chikitsa
Indigenous system is very rich in unique medical preparations, prescriptions, pharmaceutical products, techniques of diagnosis, therapeutic techniques etc. the purpose of incorporation of the subject of Deshiya Chikitsa is to protect, preserve, nature, develop and propagate the indigenous system in Sri Lanka. Thereby it is aimed at getting maximum benefit out of the people of the island.
The aims and objectives of our department are;
To impart detail knowledge pertaining to the various indigenous medical expertise to the students.
To facilitate student to practice indigenous medical expertise and utilize local natural resources in alleviating disease and prevent them.
To enable student to understand and to practice indigenous diagnosing techniques and therapeutic techniques.
To develop the skills of the students to prepare Deshiya Kasaya (Ointment), Guli (Pills), Churna (Powders), Taila (Oils), Patthu (Paste), Mallum etc.