Welcome
The FIM is the premier Higher Educational Institute in Sri Lanka that provides instructions in Ayurveda, Unani and Indigenous system of medicine at undergraduate and postgraduate levels. The college of Ayurveda was first started in the Island , subsequently upgraded and affiliated to the University of Colombo in the year 1977 as the Institute of Indigenous Medicine.
Small and large rhomboid muscles: anatomy, bodybuilding, stretching crossfit deadlift workouts whey protein cookie recipe for bodybuilding.
The Faculty of Indigenous Medicine of the University of Colombo was established by an order of Gazette Extraordinary No 2319/22 – Wednesday, February 13, 2023, as the 10th  Faculty of the University effective on the 1st of March 2023.
The Faculty of Indigenous Medicine produces Medical professionals to meet the challenging needs of primary health care, general health care problems, health promotions and disease prevention.
"The Faculty of Indigenous Medicine, University of Colombo is committed to excellence in undergraduate and postgraduate education, research and innovation, and the provision of healthcare services. Our faculty is excellent in Ayurveda, Unani and traditional systems of medicine in Sri Lanka blend with integrative medical approaches. We are looking forward to welcoming excellent record numbers of students to the faculty for undergraduate and postgraduate studies in the coming years."
Prof. Pathirage Kamal Perera
Indigenous Medical Education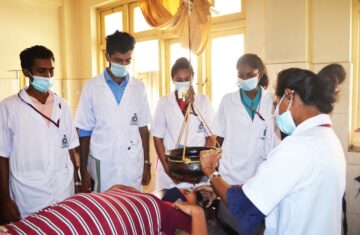 The Faculty of Indigenous Medicine is the pioneer in Indigenous Medical Education in Sri Lanka. Our aim is to ensure quality education to provide a competent graduate or a postgraduate scholar by enhancing the knowledge, skills, attitudes, and mindset of the students to take on the challenges of the competitive real world. We are continuing our teaching and learning process with three clinical professionals toward building a globally recognized qualified physician.
Contribution to the Community
The faculty staff and students are dedicated to serving their community by promoting positive health. They organize outreach programs such as medical awareness programs, health campaigns, yoga demonstrations, and medicinal plant distributions to achieve this goal. These programs are targeted communities at different educational and economic levels. By promoting healthy practices, the faculty seeks to make a meaningful impact on the health and well-being of their community.
Student Life

Faculty of Indigenous Medicine (FIM), University of Colombo; one of the most prestigious Faculty in the Indigenous System of Medicine in Sri Lanka. We offer an excellent educational environment for learning, teaching, and research in the fields of Ayurveda/Unani systems of medicine. the FIM aim is to produce medical graduates in Ayurveda/Unani who are committed to the well-being of the patients, community, and society as responsible, accountable, capable, and caring doctors. , in addition to medical education, the faculty of Indigenous Medicine offers students a range of facilities and opportunities to make their student life pleasant, balanced, and comfortable. For that FIM offers hostel accommodations, library facilities and teaching hospitals, an in-house cafeteria, a health center, counseling services, and financial assistance. Student counselors will help with the emotional and professional growth of students, monitoring, and counseling support. The student life in the faculty of Indigenous medicine is vibrant with many extracurricular activities such as educational tours, Medical camps, sports activities, entertainment, and religious, and cultural events that are led by the students themselves with the assistance of the Dean, academic staff, and Administrative staff of the faculty.
9th International Conference on Ayurveda, Unani, Siddha and Traditional Medicine and Triphala International Research Symposium AyurEx Colombo-2023
We extend our cordial invitation to participate in the "9th International Conference on Ayurveda, Unani, Siddha and Traditional Medicine and Triphala International Research Symposium AyurEx Colombo-2023" organized by the Faculty of Indigenous Medicine (FIM), University of Colombo, Sri Lanka and Department of Ayurveda, Ministry of Health, Sri Lanka from 25th to 27th August 2023. The aim of the conference is to provide a scientific platform to eminent researchers, academicians, physicians, traditional and medical practitioners, manufacturers and exporters of Ayurveda and herbal products, members of the corporate sector, agriculture sector and stake holders from all over the world to disseminate the traditional knowledge in order to address the major global health issues.