Information Technology Unit
Information Technology Section established in 1986 as Audio Visual Unit under donation provided by the government of Japan. At the beginning Audio Visual Unit was limited to few functions. With the development of information technology, enhanced the IT services and changed the name as Information Technology Section.
Information Technology Section is the main Information Technology resources provider for the Institute of Indigenous Medicine. IT Section is equipped with main Auditorium, Mini Lecture hall, and two computer labs, with a total number of 50 client machines which are allocated for Students as well as for lecturers. One computer lab has been exclusively reserved for free use by students and the other lab is mainly used for practice under the supervision of a lecturer. IT Section conducts IT lectures for Ayurveda students and Unani students. Further IT Section provides Internet facilities, photography facility, sounds facilities, IIM domain email creation facility, and computer repairing and software installation facilities to the IIM. IT section is the main authorized party for handle websites and Learning Management System (LMS) of the IIM.According to the request we update the main website or we develop new websites.
IT section is headed by academic staff member and it also consists Two Computer Instructors, Assistant Network Manager, Technical Officer, and Two Lab attendants. We work as a team for to provide best IT related services to the IIM.
The Information Technology Section is open on week days except on public holidays from 8 a.m. to 5.30 p. m. The said time period may be varied on institutional needs.
Delivering Lectures and Practical sessions for Ayurveda and Unani sections

Maintaining Main Web site with other websites of IIM ( Conference sites, ERC)

LMS Administration

Conducting LMS Workshops & Other IT Workshops

Manage Data Networks (LAN & WAN)

IIM domain email creations and password resetting

Hardware Troubleshooting

Software installations

IT Consultations

Facilitating Audio and Visual services

 Photography service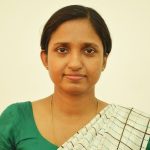 Dr. N. D. Kodithuwakku
Academic Coordinator- Ayurveda
Senior Lecturer I
BAMS (Hons) (Colombo), MSc (Sri Jayawardenepura), PhD in Pharmacology (Nanjin – China)
Email : darshi_ko@fim.cmb.ac.lk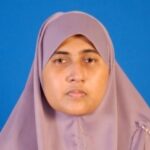 Mrs. A. R Hasmath
Academic Coordinator- Unani
Lecturer
BA (South Eastern University of Sri Lanka), MSc (International Islamic University Malaysia)
Email : arhasmath@fim.cmb.ac.lk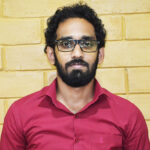 Mr. RUWAN KOHOMBAKANDA
Technical Coordinator
B.Sc (Japura), M.Sc (Colombo)
Email: ruwan@fim.cmb.ac.lk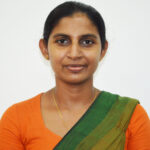 Mrs. N. D. BALASOORIYA
Computer Instructor
B.Sc.(Colombo), MCS(Col)
Email: ndbalasooriya@fim.cmb.ac.lk
Mr. A.K Lahiru Chamara
Assistant Network Manager
B.sc (Hons) IT (SLIIT)
Email : lahiru@fim.cmb.ac.lk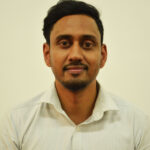 Mr. R.M.B.M RAJAGURU
Trainee Technical Officer
Email: buddika@fim.cmb.ac.lk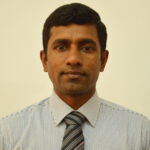 Mr. J.P.K JAYAKODY
LAB ATTENDANT
Email: jayakodi@iim.cmb.ac.lk
Delivering Lectures and Practical sessions
Conducting LMS Workshops & Other IT Workshops