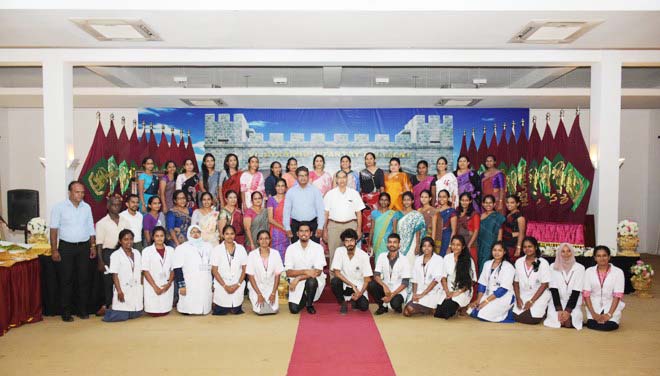 Ayurveda Medical Camp in Vijayabahu Infantry Regiment- Boyagane conducted by Study Unit of Kayachikitsa
Study Unit of Kayachikitsa with the collaboration of Study Unit of Prasuthi Tantra Kaumarabhritya, Swasthavritta, and Shalya Shalakya with the organization of Seva Vanitha Branch of Vijayabahu Infantry Regiment has successfully held an Ayurveda Medical Camp on 25th of March 2021 at Boyagane, Kurunegala following health guidelines for Covid-19 pandemic.
Over 200 patients with various diseases received treatments during the medical camp and giving clinical experience to students fulfilling the objective of aware the value of Ayurveda treatments.
The team from Institute of Indigenous Medicine, University of Colombo consisted of Dr. T.D.N. Karunarathne, Dr. (Mrs.) K.R. Weerasekara, Dr. (Mrs.) K.P.K.R. Karunagoda, Dr. (Mrs.) E.D.T.P. Gunarathne, Dr. N.D.N. Jayawardhane, Dr. (Ms.) Y.S.G. Wimalasiri, Dr. (Mrs.) B.M.S. Amarajeewa, Dr. (Ms.) K.K.V.S. Peshala, Dr. N.V.Y. Diloopa, Dr. L.A.W.J. Chathurika, Dr. L.P.C. Madhumalika, Dr. J.A.D.N.H.D. Jayasooriya, Dr.  R.M.D. Sasrika, Miss. G.V.D.S. Wimalasena, Mr. G.S.K. Edirisinghe, Mr. Saman Perera, Mr. Sunil Human and 14 students of Level V (2014/2015) BAMS batch.