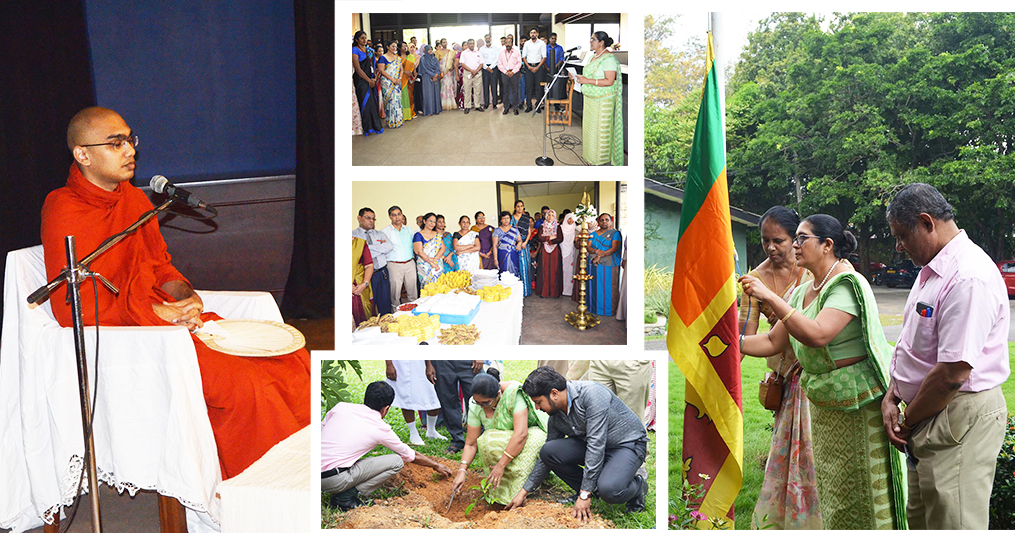 The New Year Celebration 2020
Institute of Indigenous Medicine, University of Colombo, celebrated New Year by organizing a "Dharma Deshana" at the Main Auditorium of the Institute on the 1st of January 2020.
Director, Prof. (Mrs.) P.A. Paranagama, heads of departments, academic, Non-academic staff members & Students participated to this blessing event.
This annual event marks the solidarity and fellowship among all staff and students of the institute of indigenous medicine.  Towards the conclusion of the event, Director, Head of Ayurveda/Unani and Deputy Registrar planted trees near the playground. The Institute of Indigenous Medicine welcomes the year 2020, with great hope and ambition.