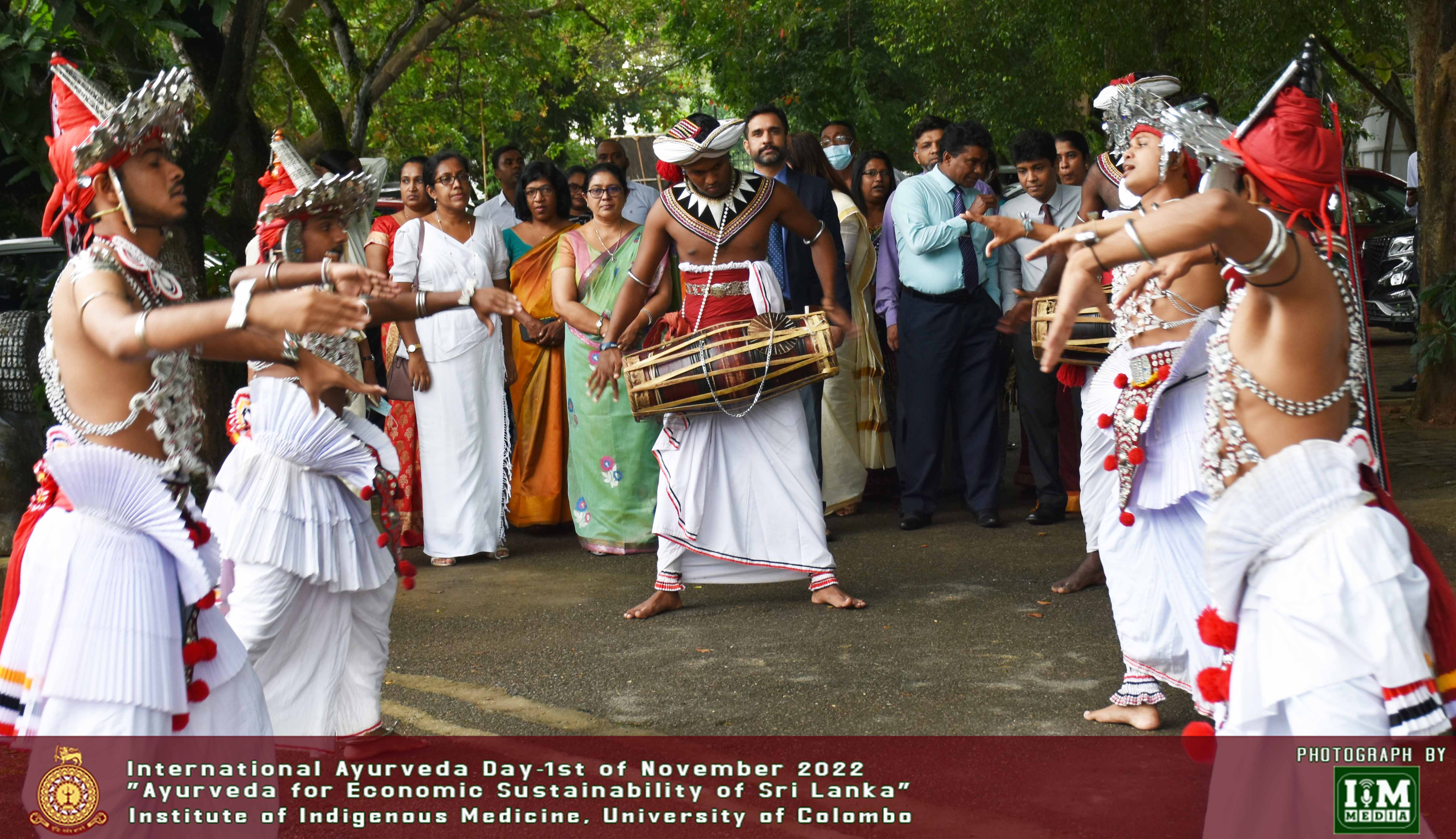 International Ayurveda Day-1st of November 2022 – "Ayurveda for Economic Sustainability of Sri Lanka"
The International Ayurveda Day of Institute of Indigenous Medicine (IIM) was celebrated on 1 st of November 2022. with the gracious presence of Dr. Rewant Vikram Singh, the Director of Swami Vivekananda Cultural Centre, High Commission of India, Colombo, the Guest of Honour Prof. D.A.C. Suranga Silva, Director IIM, Sectional Heads – Ayurveda and Unani, Sponsors of the event, Academic staff members, Adminstrative staff, non-academic staff and the students of the Institute.
Ayurveda Day is celebrated in India as a tribute to God of Ayurveda "Lord Dhanvanthari"prior to Diwali Celeration every year. Institute of Indigenous Medicine has taken steps to initiate Celebration of Ayurveda Day in Sri Lanka for the first time as an onsite session. We have planned series of events to commemorate the event running through two weeks and ending with
Ayurveda Day Celebration on 1 st of November 2022.
We have selected the theme of the Celebration focusing on Economic Crisis of the country and how Ayurveda can contribute to the economic sustainability of Sri Lanka.
During the preceding weeks we conducted Oratory Competition on 21 st of October and an Inter-batch Debate Competition on 26 th of October 2022.
The event became colourful with the dance of students representing 2020/21 batch and traditional dances of UOC circle of performers.
Thank you all who contributed to the success of the programme.