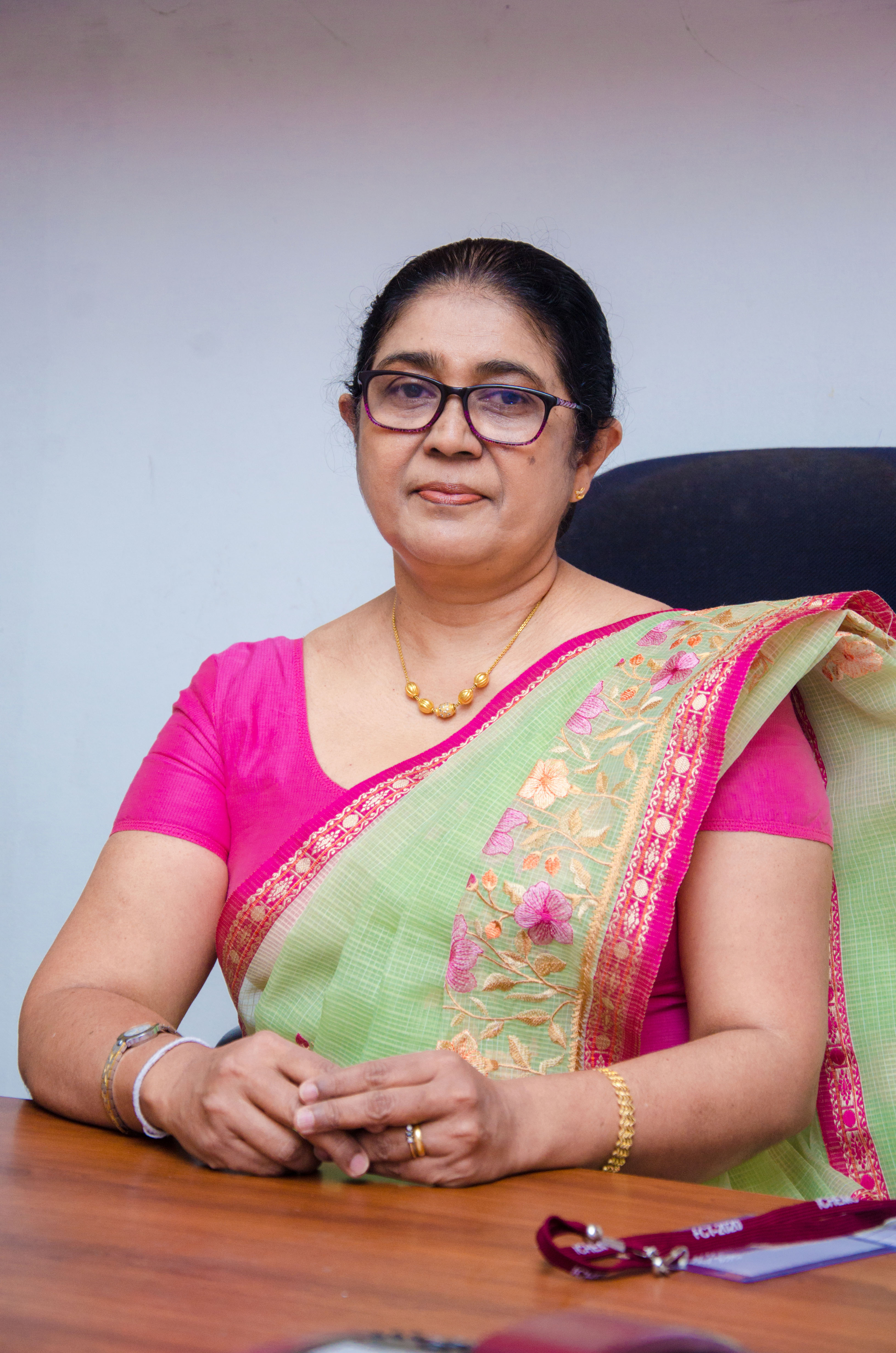 Assumption of Duty of the Post of Director of Institute of Indigenous Medicine for the Second Term on 10.02.2021.
Senior Professor Priyani A Paranagama, Chair of Chemistry and a Senior Professor, Department of Chemistry, University of Kelaniya has officially assumed duties as the Director, Institute of Indigenous Medicine (IIM) of University of Colombo on 10th February 2021 to continue her second term as the Director /IIM and she is the second person who has been appointed as the Director /IIM to continue the second term.
She holds a Ph.D. in Bio-Organic Chemistry from the University of Glasgow, UK (1994), M.Phil in Organic Chemistry (1990), BSc (honors) in Chemistry (1986) and her research interests are standardization indigenous drugs, investigation of metabolomics of indigenous medicine, isolation and characterization of bioactive microbial / plant metabolites. More specifically, her work focuses on isolation of bioactive compounds from endolichenic fungi from mangroves, synthesis of derivatives of bioactive small molecules, value addition of by-products of fruits and vegetables, development of nutraceuticals from local natural resources, development of bio-pesticides to control agricultural pests, mode of action of bio-pesticides and nutritional analysis of traditional food varieties. She has discovered many novel bioactive compounds from endolichenic fungi and endophytic fungi.
She is the Chairperson of the Formula Committee of Department of Ayurveda and Vice Chairperson of Ayurvedic Medical Council. She was the former president of Institute of Chemistry Ceylon. She is a fellow of Institute of Chemistry and a Chartered Chemist (CChem), Royal Society of Chemistry. She also serves as a member of the Executive Committee of Commonwealth Chemistry. She is a recipient of several national and international research grants and awards.
She has published over 54 research papers in indexed journals, written or edited 11 books / book chapters and published over 120 communications. She has successfully supervised over 21 postgraduate students (PhD / M.Phil / M.Sc). She has experienced in participating program reviews / Institutional Reviews in state universities / government research institutes in Sri Lanka.
She has established collaborative research with Natural Product Centre of the University of Arizona, USA and National Institute of Pharmaceutical Education and Research (NIPER), Amadhabath, India. She also enjoys teaching undergraduate and postgraduate courses in Organic Chemistry and Biochemistry.